Our mission
Support business and solidarity networks in achieving their mission through digitization and mutualization while respecting individual autonomy.
Our beliefs
Our mission expresses our beliefs :
Support : we believe that through innovation and collaboration, organizations and entrepreneurs have the power to solve the most complex challenges.
Business and solidarity networks: we are convinced that any organization (for-profit or not-for-profit, business or institution) can find in its network a source of strength and resilience.
In achieving their mission: we are convinced that every organization has a role to play in solving collective challenges.
Through digitization and mutualization: we are convinced that digitization will accelerate new economies (circular, collaborative, and solidarity), particularly through the collective management of material and immaterial resources.
While respecting individual autonomy: we are convinced that the strength of numbers is compatible with respect for autonomy and capacity for action and innovation.
Our team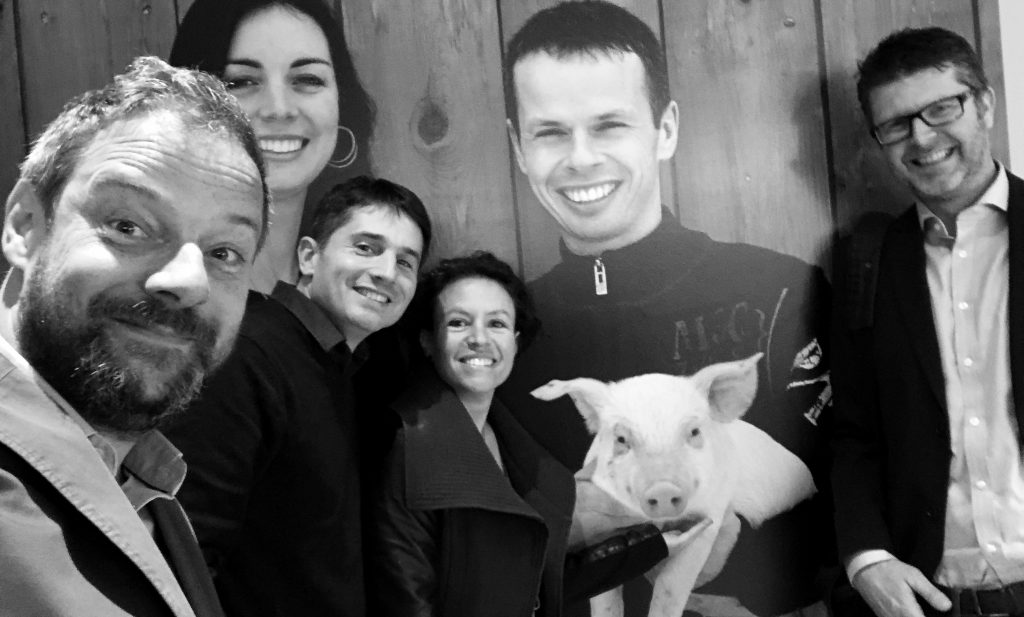 Our team is made up of strong, complementary individualities, united around common values:
A sense of urgency in the face of resource scarcity and power concentration
A shared commitment to a circular, collaborative and solidarity-based economy, focusing on autonomous collective action
Expertise in information technology, sustainability, change management and agribusiness
Solid experiences in the business, associative, and institutional sectors in Europe and North America,
A bedrock of longstanding friendship and trust between us.
---
Our story
TOUCAN Solutions took shape in 2016 from a simple idea: "Feed, don't waste" … through the collaborative power of information technology.
With the support of the Food System of Montreal ("Système Alimentaire Montréalais") and the HEC-Banque Nationale Entreprism incubator, TOUCAN Solutions was incorporated and signed its first partnership with Foodbanks of Quebec, one of North America's largest regional network dedicated to fighting food insecurity. Together, we embarked on the co-development of an integrated circular logistics platform connecting donors, logistics centers (32 of which 19 are Moisson) and the 1200+ front-line food aid agencies. With a simple objective: to digitize a non-linear logistics network to increase its capacity and feed more people in need.
The first platform module, on donation management, was successfully deployed in March 2020 as covid-19 was destructuring distribution networks and increasing requests for food aid. Since then, more than 10,000 tons (25 million pounds) will have passed through the TOUCAN collaborative platform. New features are deployed every month as part of a unique multi-year private/non-profit partnership.
The Toucan platform is deploying since 2021 in new sectors of the circular and solidarity economy.
Toucan Solutions is a company with a social mission, certified B Corp, awarded by NOVAE in the "Social Innovators" category, and labeled "SOLAR IMPULSE EFFICIENT SOLUTION" by the Solar Impulse Foundation.
Our responsible sourcing commitment
In line with the raison d'être of Toucan Solutions, which enables efficiency, simplicity, and sound management of circular economy loops by digitizing information throughout the value chain and transactions, we need to promote local and local, and ecological purchases in short circuits.
We are therefore committed to purchasing goods produced in Quebec as a priority when they provide the required functionality at a reasonable price (in purchase value); give priority to suppliers located on the Island of Montreal, in Quebec or Canada; to favor products that have received recognized environmental or social certification when available.